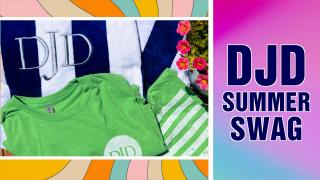 Sun's Out- DJD Towels & Flag Shirts Out!
You know we are almost to the official start of Summer when the DJD Beach Towels & Flag Shirts are out! The holiday weekend is coming- don't forget to pick up your towel and the 2023 Summer Flag shirt the next time you stop by!

Towels (one per household) and shirts will be available at the EHT office on Fire Road while supplies last so don't wait to come in and get yours!